Pawz Disposable Rubber Dog Boots-(PawzBoots)
Pawz Natural Rubber Dog Boots
Made of natural rubber, Pawz are 100% biodegradable. Pawz are designed to go on easily and fit securely without zippers or straps. Fashionable yet durable, Pawz offers serious paw protection. Pawz is the most natural-feeling boot your dog can wear because without padding your dog feels the ground, providing a needed sense of security. Like a sock, Pawz moves with your dog, allowing full paw motion and maximum comfort. And imagine never losing another expensive dog boot again! Pawz come 12 in a package and each boot may be worn many times.
Advantages
Disposable
Reusable
Waterproof
Inexpensive
12 per pack
Biodegradable
Dogs love them
Stays On
Uses
Lawn Chems
Hot Pavement
Clean Home
Sand Irritation
Pesticides
Ice and Snow
Salt
Liquid Chloride
Traction Control
Allergies
Mud/Clay
Size Chart: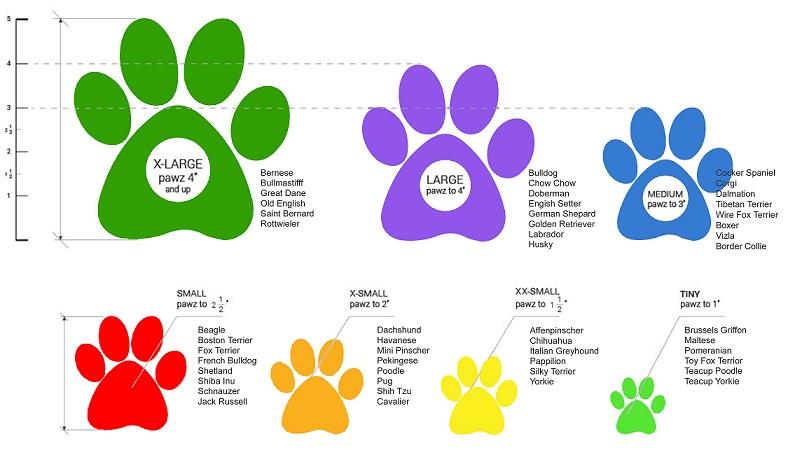 To learn more, click
Pawz Natural Dog Boots
More Information

| | |
| --- | --- |
| SKU | PawzBoots |
| Show Member Price | Yes |
| Brand | Paw |
Compare Products
You have no items to compare.
We can't find products matching the selection.